If you want to take what CEO peer advisory groups do so brilliantly to help cross-functional and departmental work teams in your organization achieve new heights, reach out to one of our Peernovation Certified Facilitators today. With their guidance, they will help you leverage the models and frameworks that drive Peernovation using a simple three-pronged approach: 
1) Pre-work and interviews with you and your team members to better understand your desired outcome, purpose, and long-term goals.
2) A half-day or full-day experience (depending upon the need) using Peernovation's Five Factor Reinforcing Loop Framework©. The workshop experience inspires intentional conversations among team members that create clarity about expectations of one another, psychological safety, productivity, member-to-member accountability, and leadership. The Peernovation Workshop© serves as a unifying and empowering exercise.
3) Development of a follow-up report with recommendations for continued growth. *These recommendations may or may not require the ongoing involvement of a Peernovation Certified Facilitator. 
Today, our program is offered in four languages (English, Spanish, French, Chinese) by Peernovation Certified Facilitators located on four continents.
 CANADA (Available soon in France, Belgium, Switzerland, and Africa)
Gilles Prépoint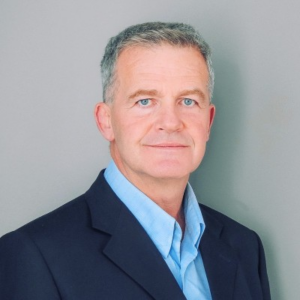 With experience on four continents, ranging from executive-level management of multi-million dollar international companies to launching his own businesses, Gilles developed a penchant for reinventing himself. Today, he leverages his experience and gifts as an executive coach to help leaders and their teams deliver strong economic performance, increase organizational effectiveness, and build organizational engagement.
Gilles is a serial entrepreneur, starting his first company (a boomerang manufacturer) at twenty. He has a passion for leadership, initially managing a large retail sports distributor. This leadership extended to managing operations of all stores (16 hyper stores and three warehouses), then training the teams opening internationally in Spain and Italy, and moving to Taiwan to prepare for expansion in Asia.
In 2002, Gilles moved to New Zealand and founded The France Oceania Group, a distribution company importing famous French brands and exporting local products to Europe. Through Gilles' vision, success, and expertise in leadership, he was approached by the French Embassy to serve as an Economic Advisor consulting with French entrepreneurs looking to expand to the Pacific.
Since arriving in Canada in 2011, Gilles and three partners started an investment company, where they focused on helping entrepreneurs by developing simple models for preparing and launching a business.
Gilles believes deeply in collaboration toward continuous improvement. He's focused on creating clarity and building support systems that leverage servant leadership and the power of peers.
Contact Gilles at gilles@uhumanea.com and visit his website at https://uhumanea.com/
CHINA
Chris Zhuang (Shanghai)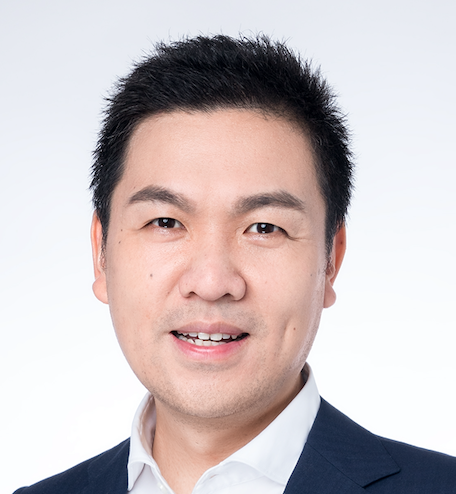 Chris Zhuang has extensive experience in a wide range of industries and enterprises over a 20-year career. He previously held a senior position in Vistage China. In addition, he has worked for State Grid and other joint ventures. In 2009, he set up his own business, importing and exporting.
Chris Zhuang translated and published Amazon's bestselling book "Peernovation" in 2021, he believes that great team performance comes from each individual, and that great individual performance comes from those around him or her.
Chris Zhuang graduated from Shanghai International Studies University with a bachelor's degree in English Literature. He also holds a degree in International Accounting from Lixin College of Accounting and Finance in Shanghai.
Projects delivered:
Supported the general contractor in a consulting project to be the first project of a foreign self-built pavilion that was fully settled in payment in Shanghai 2010 World Expo
Early-stage marketing and market research project for an American Fortune 500 company
Design and launch project of a domestic mobile Internet leading enterprise university
Procurement and leadership development for an Australian mining company
Leadership development project of a Fortune 500 sales team
In 2018, he attended the Vistage Global COACH Certification training. And in 2021, he was certified as an ERICKSON INTERNATIONAL COACH. He also attended the ICF Professional Certified COACH (PCC) training and is on the approach for certification.
Wen Rei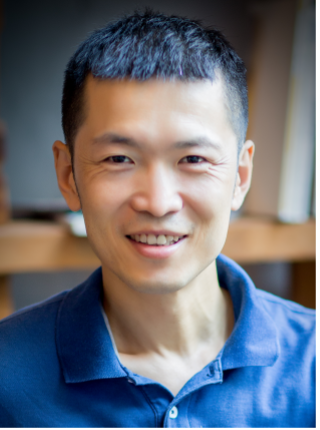 Wei Ren is a professional facilitator and team coach in Shanghai, China. He is dedicated to live with his purpose to empower people to dialogue consciously for a higher purpose. 
Wei believes that people can bring out their best and co-create great results for a better world if they could connect with their inner wisdom and compassion, and have an authentic connection with each other.
His career path includes telecommunication, project management, youth education, family therapy, facilitation, leadership, team, and organizational development. 
Wei has years of systemic training in Satir family therapy, which build his awareness of self and interpersonal dynamics.  He is also a pioneer to promote facilitation in China, by translating several professional business books, such as Facilitating With Ease, Moments of Impact, and Art of Convening. 
Wei integrated different methods, such as appreciative inquiry, open space, world cafe, collaborative operating system, theory U, etc, to help business clients and schools by catalyzing their collective wisdom and synergy. Now he is dedicated to promoting dialogue as a key process to help people to communicate and collaborate in a deep way, which improves the individual and collective consciousness.  He works as a pioneer to promote the art of convening to empower purposeful leaders to lead as a convener. Now he is learning and practicing Bohm-inspired Dialogue, which connects people as a whole for a better world.
In 2019, he worked with the Center for Leadership and Executive Coaching as an organizational culture consultant. He helped Chinese private companies to develop their purpose, vision, and values and build their leading team.  He got training on systemic team coaching and Team Diagnostic survey practitioner training, which build his expertise in team coaching.  He is also a certified Marshall Goldsmith Stakeholder-centered coach, which develops leaders by working with their stakeholders.  He is also a purpose coach by using true purpose coaching and finding your why by Simon Sinek.
In 2021, he was the 1st Certified Conscious Capitalism Consultant in China. Now he works with his colleagues to develop a community of conscious business leaders and practitioners in China.  He also reviewed the translation of Firms of Endearment, which is also a classic book on Conscious Capitalism. 
As a Peernovation facilitator, he believes in the magic power of peers. He is now using Peernovation to help his clients' leading teams to be highly effective teams with sustainable collaborative partnerships for a higher purpose. 
Contact Wei at renew.china@qq.com
EUROPE, UK, AND THE NORDICS
KAREN FLOYD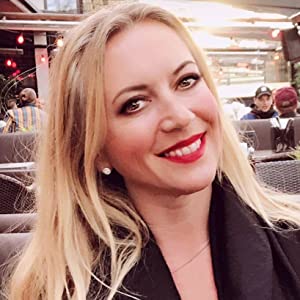 Karen loves helping people pursue their goals and dreams, realise their worth, and solve problems while becoming more self-aware and conscious. Her work feeds her soul and perfectly amalgamates her specialities of coaching, leadership, strategic communication and PR gained during 25 years of global business experience in leadership positions and committed personal development and spiritual practice. Working intuitively from the heart, Karen connects with people on a deep level fostering a safe environment for leaders and their teams to come together in a way they may never have before.
She finds that strategic communication and coaching align perfectly to deliver Peernovation in a meaningful way for a positive impact across the business and the lives of everyone involved. Karen believes that in addition to helping to boost leadership and team performance, Peernovation can also result in a better sense of well-being for all involved due to the feeling of bonding, belonging, purpose, psychological safety, vulnerability, trust, respect, understanding, appreciation, love and renewed commitment that can happen during a program, leaving participants empowered to take the reins of their roles and lives.
Karen says: "Peernovation is powerful. I'm confident that leaders and teams that experience a Peernovation program with me will derive immediate, tangible benefit; if they don't, there's no charge."
Karen loves spending time in nature, hiking, reading, animals, meditating, exploring consciousness, dance, music, and the company of people she loves. In 2022, Karen co-authored a book endorsed by Tony Robbins called Cracking The Rich Code Vol 8, which contains a wealth of inspiration, motivation and hacks for a life that's rich in healthy relationships and businesses. Karen is delighted to deliver Peernovation in English and Spanish in the U.K., Europe and The Nordics, and she'll happily go where she's kindly invited!
https://www.linkedin.com/in/karenlouisefloyd/
NEW ZEALAND
Adam Harris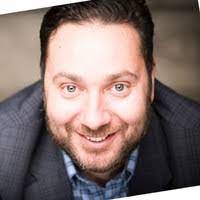 Adam Harris is an EOS Implementor and executive leadership coach working across the globe. He works with CEOs, managing directors, their boards and leadership teams as well as aspiring leaders who want to climb the corporate ladder. He helps them achieve greater results for their teams, their businesses, and themselves. How? By taking them from where they are to where they want to get to.
UNITED STATES
Randy Cantrell (Texas)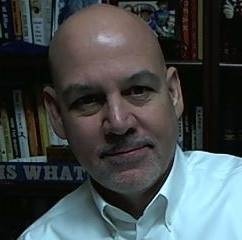 Randy Cantrell devoted almost 3 decades to leading retail companies. Since 2009 he's dedicated himself to serving executives, entrepreneurs, and leaders "figure it out" with private coaching and training through his boutique coaching company, Bula Network, LLC. With extensive C-suite experience, Randy helps leaders build, develop and maintain high-performing cultures.
In 2016 he began his collaboration with Leo Bottary to help promote the power of peers by producing the Year Of The Peer podcast. In 2020, Leo invited him to join the podcast as co-host of a rebranded version of the podcast, Peernovation. Randy is the Chief Evangelist for Peernovation. His Linkedin profile says so. (smile)
Today, he is primarily focused on serving leaders in city government. He and co-host Lisa Norris produce a weekly podcast: Grow Great, a city government leadership podcast.
Randy and his wife, Rhonda reside in Dallas/Ft. Worth where they enjoy five grandkids.
Thomas Gregory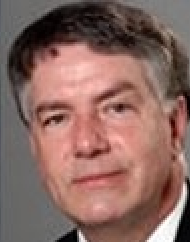 Thomas Gregory is the Founder and Principal of Imprensia, a boutique leadership consultancy focusing on developing exemplary leaders of influence. Thomas has 25 years of experience in business consulting and executive coaching, with a focus on mission and how that noble objective manifests itself in each person.
Thomas has been an Adjunct Professor at Washington University in St. Louis, in the McKelvey School of Engineering since 2017, teaching Communication Excellence for Influential Leadership, a class he and his business partner, Leah Lorendo, Ph.D., CCC-SLP designed and implemented. Thomas is sought after for his ability to guide others in finding their "Way of Proceeding"
Thomas served on the Board of Directors, Catholic Charities for 9 years, 2012-2021, and served as Chair, Mission Integration and Advocacy Committee. He is Past President of the Board of Directors, Nurses for Newborns; is a graduate of Leadership St. Louis, Class of 2010; is a graduate of Focus St. Louis' Diversity Leadership Fellowship; is a member of the American College of Healthcare Executives, and was the recipient of its Senior Executive Leadership Award. He was also nominated by SSM Health as a visionary leader through ACHE. Thomas has served on mission teams to Central America, both Panama and Belize, and to Port au Prince, Haiti, and is moved by the plight of those most in need.
Prior to beginning Imprensia, Thomas began his career in healthcare at BJC, completing his administrative internship, worked for both St. Louis Children's Hospital and Cardinal Glennon Children's Hospital, and worked for Stamp and Chase, a communications firm specializing in healthcare as Vice President-Client Development. Thomas is a graduate of DePauw University, Greencastle, Indiana, and Seton Hall University (M.A.) in South Orange, New Jersey.
Peter J. Sciabarra, Ph.D. (Captain, U.S. Navy, Retired, Southern California)
Peter J. "Pete" Sciabarra is a native of New York City. He graduated from Xavier High School in Manhattan and is a member of the United States Naval Academy Class of 1981. Pete received his "Wings of Gold" as a Naval Aviator and helicopter pilot. Significant Navy assignments included: Commanding Officer, HC-11, the Navy's largest aviation squadron; Air Boss, USS BOXER, and his final assignment as XO of  USS PELELIU.
Retiring in 2008, he commenced a career at Vistage Worldwide, serving eight years as VP of Field Operations before assuming the role of Regional Executive for the Southwest region.
Since 2019, Pete has served as a Senior Business Coach with Amazon Logistics as well as a coach and advisor to CEOs and their executive teams. Currently, he is the Senior Director of Employment Services at The Arc of San Diego, a nonprofit serving the disabled community.
Pete holds an MS in Global Leadership as well as an earned Ph.D. in Leadership and Education, both from the University of San Diego. He is the recipient of the Legion of Merit, and numerous individual, unit, and campaign awards.
He is a lifelong ice hockey player and a USA Hockey Level 3 certified coach.