Podcast: Play in new window | Download (Duration: 29:39 — 27.3MB)
Subscribe: Apple Podcasts | Google Podcasts | Spotify | iHeartRadio | TuneIn | RSS | More
Did you ever wonder how your own circumstances and challenges can appear to be so complicated, while you can assess another person's situation with crystal clear clarity? Check out this week's conversation about how the people who surround us can help re-frame how we see ourselves, our situations, and our possibilities in exciting new ways.
Also, get an update on Leo Bottary's new book, What Anyone Can Do: How Surrounding Yourself With the Right People Will Drive Change, Opportunity, and Personal Growth.
*Illustration by Ryan Foland
Here are the infographics referred to in today's show.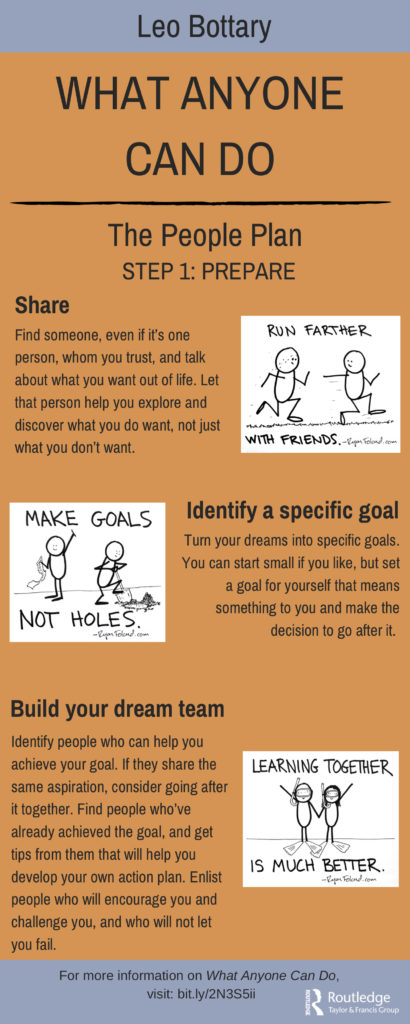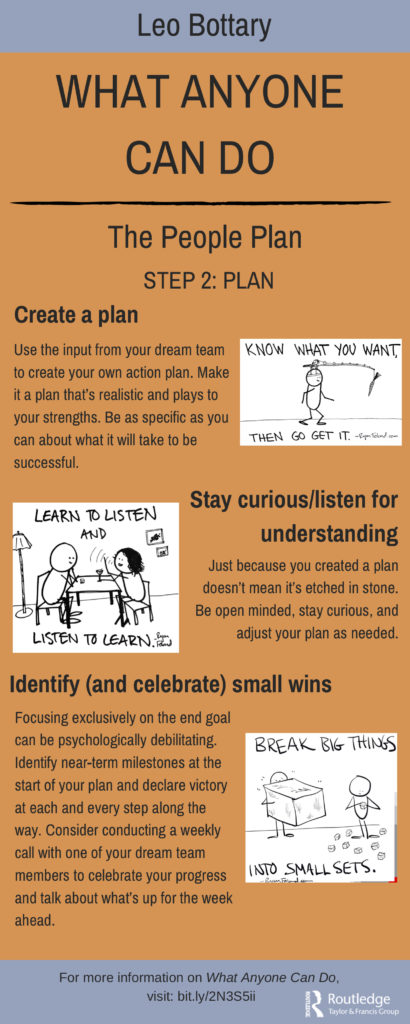 Click the links for the downloadable PDFs of the infographics.