Podcast: Play in new window | Download (Duration: 39:46 — 36.4MB)
Subscribe: Apple Podcasts | Google Podcasts | Spotify | iHeartRadio | Stitcher | TuneIn | RSS | More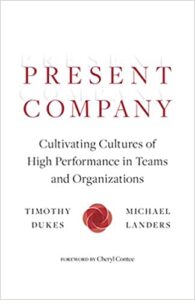 Our guest today is Michael Landers. Michael is the principal of Culture Crossing, a global consultancy dedicated to finding innovative solutions for groups and individuals working in challenging global contexts. In 2017 he authored the book, Culture Crossing: Discover The Key To Making Successful Connections In The New Global Era. More recently, he co-authored, Present Company: Cultivating Cultures of High Performance in Teams and Organizations with Dr. Timothy Dukes. We welcome Michael to the show.
While you're compiling a reading list, we hope you'll read Leo's latest book, Peernovation: What Peer Advisory Groups Can Teach Us About Building High-Performing Teams. The Kindle version is just $3.99 (as we publish this today, March 2021) in order to make it available to as many people as possible. Buy it for you and your group or team members today.  If you like to listen, the audiobook is available now, too!.
#ThePowerOfWEBeginsWithYOU
#Peernovation
For ideas on why leaning on your peers and serving one another at this critical time has never been more important, listen to our podcast.  If you have questions or ideas for us, contact us today.
Useful links:
Leo's latest CEOWORLD articles
Leo's books – The Power of Peers, What Anyone Can Do, Peernovation (now published)
Subscribe to the YouTube channel
Connect with Leo on Linkedin | Twitter | Instagram